Fashion winter boots with warm fur lining design, not only can keep your feet warm in freezing winter, but also without losing fashion. Just take every step in style in cold winter.
✔ BREATHABLE WARM FUR LINING
The shoes lining use the fine artificial short plush, completely wrapped your feet, so that your feet in the winter no longer feel cold, and high-quality artificial plush is not easy to fall off and more warm. All you feel is the cozy and toasty experience on your feet. 
✔ FAUX SUEDE MATERIALS
Best quality materials that hug your feet to provide superior heel and toe all-day comfort.
✔ FANTASTIC ARCH SUPPORT
Flexible boots conform your movement, so soft you can wear sockless, comfortable for long time's wear and walking.
Arch support boots give you a refreshing feel of satisfaction every time you slip your feet into your snow boots.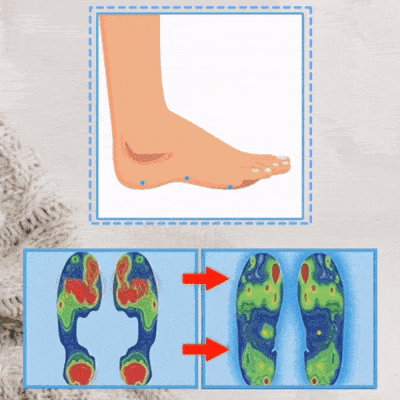 The feet are where bad posture begins. Our sandals help improve the mobility of your hips, back & knees by eliminating the pain caused by your feet.
Contoured footbed that perfectly fits your feet, supporting your arch and heel. Bendable outsole helps distribute body weight evenly.
✔ SIZE ZIPPER EASY ON/OFF
Fashion winter boots with convenient, stylish side zipper design, allowing you to easily put on and take off the shoes, while the fully fur lining bring you long-lasting comfort and warmth in freezing winter.
✔ ANTI-SKID AND 

COMFORTABLE INSOLES
The rubber sole is ultra-wear resistant, non-slip, resilient, shockproof; comfortable for long wear and walking. The soles of the special lines have a strong grip, superior anti-skid performance, greatly enhance the safety, and make your walk stable on snowy and rainy days.
✔ MULTIPLE COLORS TO CHOOSE

EASY SIZING
NOTE: Please, refer only to your foot measurements to choose US size. It may differ from your normal size.