UV Protection Sun Shelter
The tent is made out of 190T silver-coated waterproof polyester fabric, rubber-coated anti-rust flat steel wire, and high-density insect-proof nylon mesh. It's corrosion-resistant to seawater, strong and wear-resistant, and has a long service life.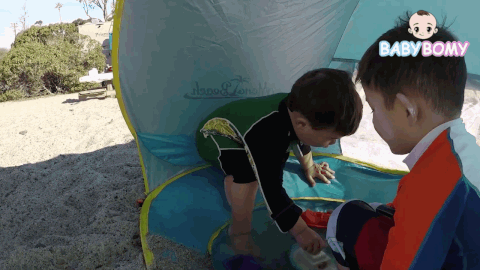 The design is removable.
The top and bottom of the tent may be separated into two parts: an awning and a kiddie pool. The split zipper design is straightforward and convenient to use in a variety of situations. Adults can dig trenches in the sand, pitch tents, fill the pool with water, and let their children play in the little pool.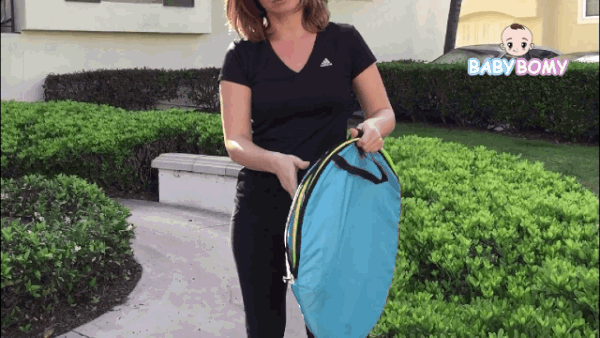 Multi-scene application
The pop up beach tent may be used not just on the beach, but also in parks, backyards, and even indoors, allowing babies to play independently in a safe and fun environment, giving you more time to do other things. 
Specification:
Dimension: 47.5 X31.5 X 27.5 inches
pool size: 27x21inches
Weight: 1.54lbs.
Recommend: baby aged 3-48 months
Package includes:
1 x Baby Pool Tent
1 x Carry Bag
4 x Pegs