MEET YOUR NEW OUTDOOR BEST FRIEND!
This is a compact flood flashlight, with a maximum brightness of 2500 Lumens.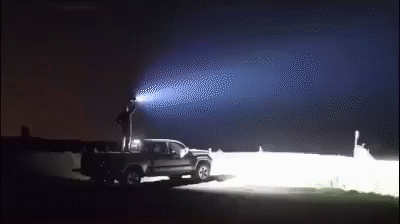 Is a rechargeable LED flashlight with an intelligent design that focused on maximum brightness and runtime that can be applied to all kinds of environments With American CREE XHP70, 2nd generation LED makes it capable of a max output of up to 2500 Lumens.
What can this flashlight do Whatever you ask it to!
High output with compact size; with a ridiculous output of up to 2500 lumens, there's nothing this flashlight won't illuminate
Five output levels + Strobe, no matter the terrain, no matter the environment, this flashlight will respond to just about any way you'd like it to.
Instant Turbo mode, by double press the pressure switch any time; light up the dark with the Instant Turbo mode! Immediately reaching max output on the flashlight will make sure that you always have what you need at the touch of a button.
Rechargeable battery pack, including rechargeable batteries; Our Imalent batteries are like our flashlights, some of the best in the business. We like to know our customers are safe and so always include our Imalent batteries with our flashlights, the best deserves the best! With telescopic zoom in/zoom out lens!
Features of 2500 LUMENS POWERFUL FLASHLIGHT:
UsingCREE XHP70 2nd generation LEDs, with a lifespan of up to 50000 hours and a maximum output of 2500 lumens.

High efficiency constant current circuit will maintain constant brightness
Anti-reverse battery protection
The built-in thermal control module will automatically adjust the brightness output, keep using comfortably.
Combination of toughened ultra-clear mineral and anti-reflective coating glass
Aluminum OP reflector
Aerospace-grade aluminum alloy body, wear-resistant Type III hard-anodized surface treatment
IPX-8 standard waterproof (2 meters submersible)
1.5m impact resistant
Tail stand function
*Disclaimer Lumens strength is tested in an isolated environment strength may vary depending on the environment. Lumens are set by the manufacturer.
Life-Graded Waterproof     
can be used in rainy weather, but can not put it into water
Life-Graded Waterproof     
can be used in rainy weather, but can not put it into water
City Wall Attack Head 
Available in self-defense, do not hurt others
Product Material 
T6063-T6 aviation aluminum
Flash Light Body Analysis
Six-section thermal design on the head
Non-slip body 
Tail cover reinforcement makes full use of battery power without waste
Multifunctional rope
This product comes with a 120CM multifunctional rope
Real exposure effect display