This Lotus Steel Drum is a musical sculpture that combines the essence of Chinese thousand years of philosophy, religion, culture, art, music, and national studies. It combines modern technology, sound theory, and innovative design. It is a work of art, a musical instrument, and even of your mind mate.
Itis not only used for meditation, but it's also used for music therapy, relaxation, duets, performances, soundtracks, and more.


CREATE BEAUTIFUL MUSIC EFFORTLESSLY
Harmony Drums are highly appreciated for their amazing resonance and ease of playing. Anyone from children to experienced musicians can start creating beautiful music within the first few minutes and memorize the notes in a short period of time!
STYLISH & MINIMALISTIC
Every drum is handmade from high quality titanium alloy steel and painted with a glossy water-resistant finish. Afterward, the drums get professionally tuned to guarantee accurate tuning. Lastly, they are fitted with sound stabilizers to keep each note crystal clear.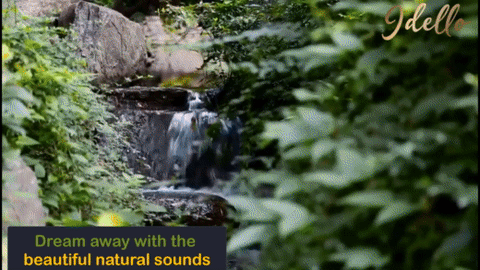 ETHEREAL SOUNDS

The melodies created by tongue drums
provide
a calming environment which makes them
great
musical companions to
 

meditation practice.
All of our drums go through a strict production process and are precisely hand-tuned to C Major to guarantee a
 

cheerful, uplifting musical experience.
There is no wrong way to play. You can
easily
follow the guided songs in the included music booklet or you can let
your creativity
out and create your own unique music.
Unlike most instruments, Harmony Drums are
 

incredibly compact
. With every purchase, you will receive a carrying bag so you can bring your drum along for
any
occasion.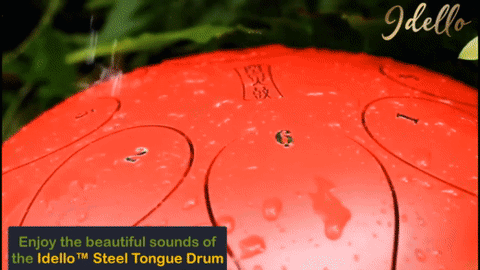 REVOLUTIONARY SOUND

Tongue Drums are used worldwide for yoga, meditation, music education, and those looking to enjoy some relaxing music. They provide many benefits such as improved cognitive function, concentration, enhanced relaxation, and much more!
FUN FOR ALL AGES
Steel tongue drums are the perfect asset to anyone's musical journey! It's lightweight, takes up minimal space, yet rings with pure layered harmony. You can use the included mallets, finger pads, or your hands and quickly begin producing music.
Customer questions & answers:
Q. What are your drum sizes?
A. We have two different drum size options available:
- 11 tone Harmony Drums are 6" in diameter
Q. Are they hard to play?
A. Harmony Drums are extremely easy to play! They are a great gateway musical instrument for youth, They require no experience, and anyone can pick up a set of mallets and create some beautiful tunes with them.
Q. What are the keynotes of your drums?
A. Both of our 11 and 13 tone drums are tuned to C-major.
What's Included :

Musical Score (16 guided songs included)