When the sun goes down, click the on/off switch to light up their faces, so they can call the magician!
🧙‍♀️【Halloween Decoration】There is nothing like "Halloween" like the three people wandering in the yard on Halloween.These witches were covered by a slender fabric, separated from each other and pressed on the ground. Connected like holding hands, passers-by will want to know what kind of spell they are casting.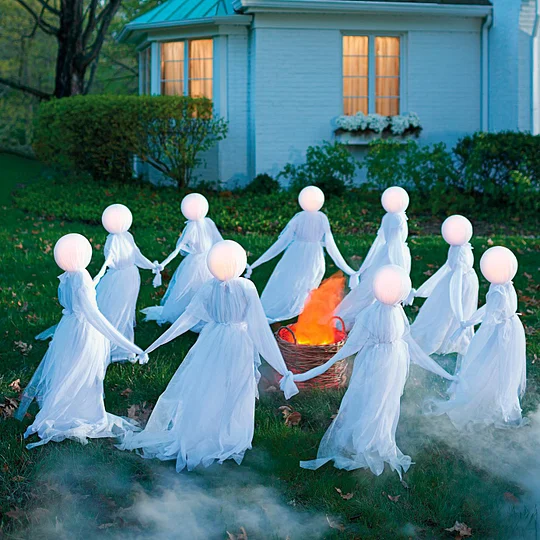 🧙‍♀️【Can emit flashes】 At night, use the on/off switch to make their heads glow. Perfect to add to spooky (fun) Halloween decorations.Our witch lights are the best choice for Halloween because it adds color to the holiday. Faceless heads glow and flicker. Witch screams with sound-activated sensor.The outdoor decor will give you a unique atmosphere to enjoy Halloween nights with your family.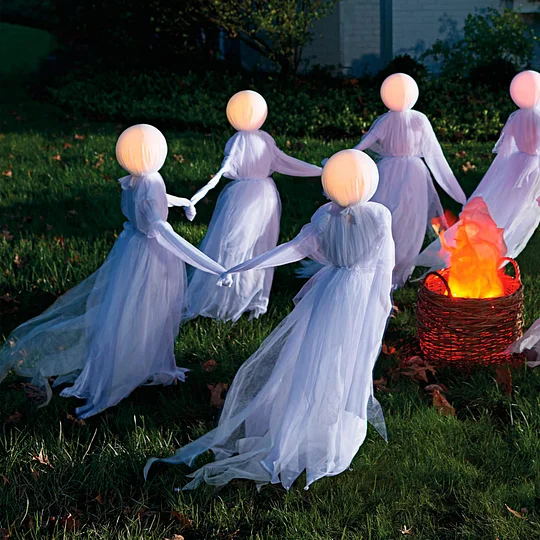 🧙‍♀️【Use waterproof cloth】 Witches are mainly used outdoors as Halloween decorations. The light in the witch's head will not go out in the rain. Our witch hat is made of waterproof fabric. Don't worry about rainy days.
🧙‍♀️【Only for decoration】 The witch is covered in black soft fabric, holding hands connected. Suitable for decorating a yard or house on Halloween. In particular, put them in the yard to increase the festive atmosphere.You can wrapped it around the trees, grasses, etc., also can act as a decorations for porch, lawn, home, bedroom, roads, yards, put up it and get great Halloween festival atmosphere.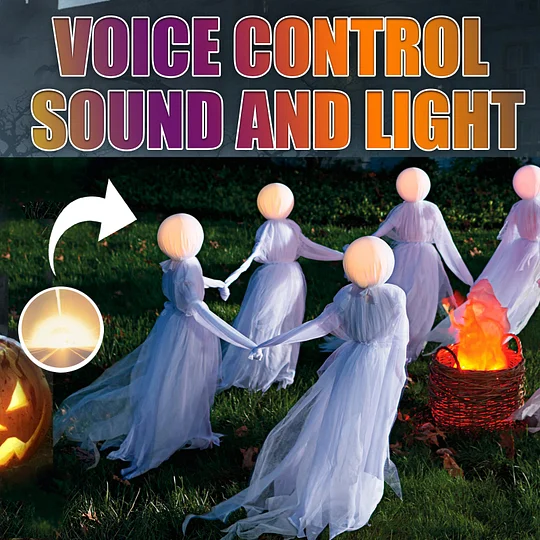 🧙‍♀️【Use 3 AAA batteries】 (not included) Don't worry about the witch's glow time for a long time.Perfect addition to your spooky (and fun) Halloween decor.