🎄
HAVE YOU EVER SEEN A CHRISTMAS STORY IN THE STARS?
✨
CHRISTMAS QUICKSAND PHOTO FRAME, HIDDEN IN SPACE IN THE CHRISTMAS ROMANCE.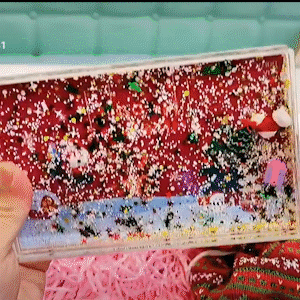 Product Description

🎄 A wonderful addition to Christmas
Made of ultra-transparent plastic, filled with non-toxic and environmentally friendly liquid. Use a little glitter and confetti to clearly see the landscape of Christmas and make it look great.Wonderful addition for Christmas decor and holds curtain back.Add a festive atmosphere for your holiday
🎄 Elaborate and romantic painted dolls
When you turn the photo frame, the floating glitter inside will fall and rotate, forming a beautiful and vibrant appearance. After standing for a period of time, it will become a clear and clean picture frame.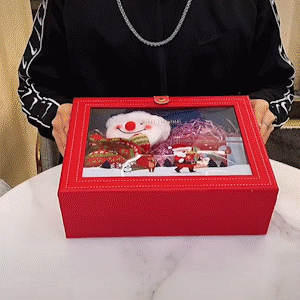 🎄 Interesting all-round display
It is made of plastic and is wide enough to be displayed horizontally or vertically on your desktop, table, shelf, horizontally and smoothly, and it can be displayed independently and stably. This is very friendly to children.
🎄 Creative design, get rid of the ordinary frame ornaments single
You can replace each size of the 6 inch photos you like, any style, optional choice, let your desktop fresh, home furnishing first choice.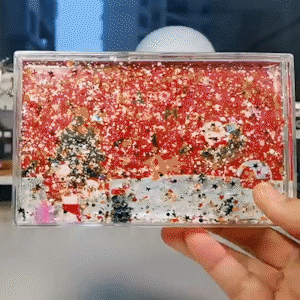 🎄 Romantic Gift of choice
Personalize your home decoration, frame embossing, postcards, printed matter, currency, greeting cards, prizes, babies/friends/wedding, couples/family/pets/fathers day/mothers day/Christmas/Valentines day/birthday/graduation As a unique gift, make your precious memories or souvenirs a reality!
SPECIFICATION
Easy to use: It can hold a picture (about 160 x 108 cm).
Materials: acrylic, resin, glass oil, non - glass materials.
Process: Injection molding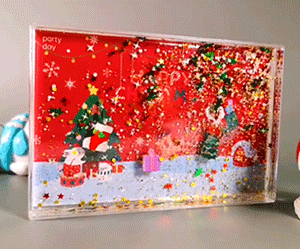 Notes:
1. The size of the photo frame is 6.4x0.9x4.1 inches (about 16.1x2.3x10.5 cm). Suitable for 4x6 inches (approximately 10.2x15.2 cm) photos: the photo is on the back.
2. Due to the lighting effect and shooting angle, the product will have a certain tolerance, please understand.
3. Due to manual measurement, the product has a certain dimensional tolerance.
Packing List:
Liquid photo frame *1